Air Speed
Across The County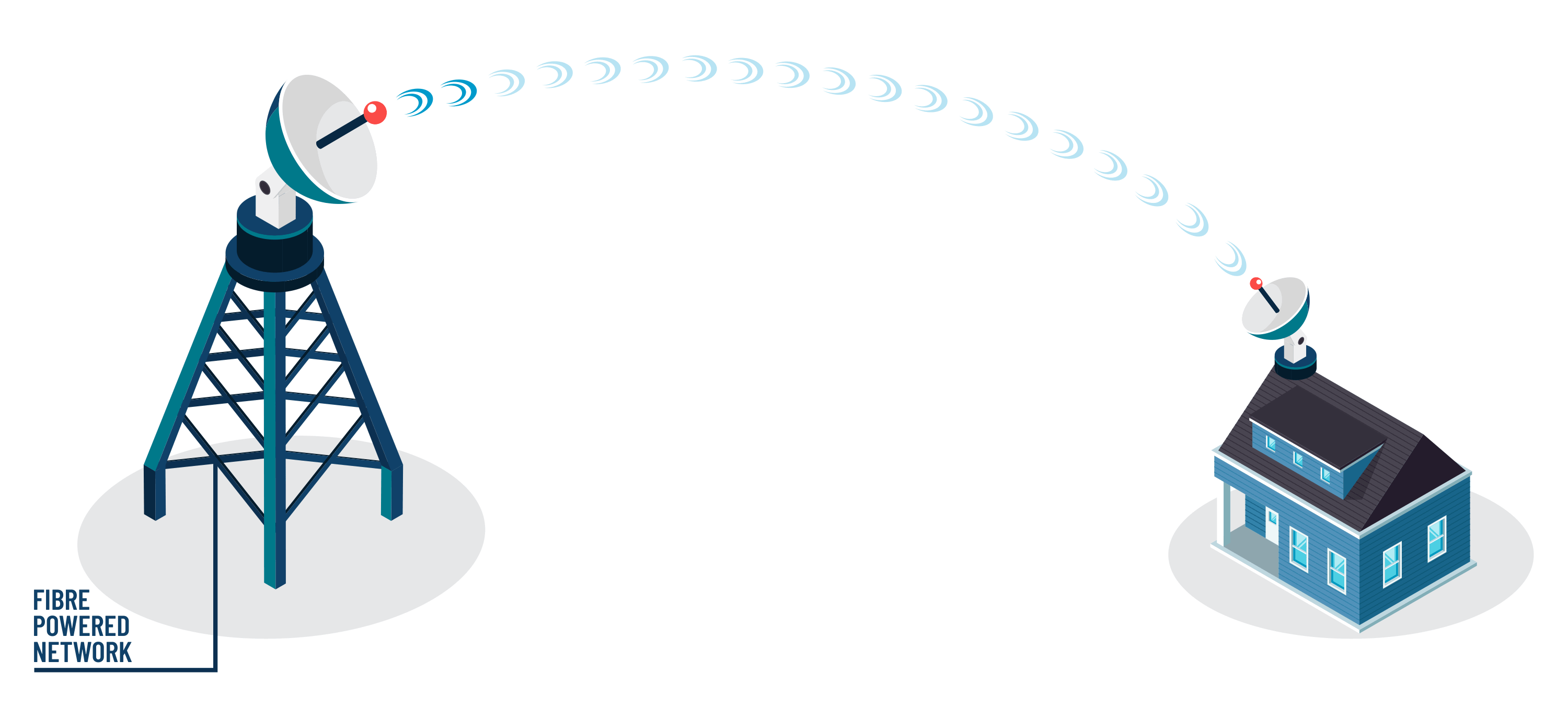 How it works?
Service is delivered to you via a fixed wireless connection between your house and our fibre powered network.
Our technician will install a subscriber unit at a high point on your house which points back at our network.
He will then run a cable into your house and provide a WiFi router to connect all your devices – Simple !